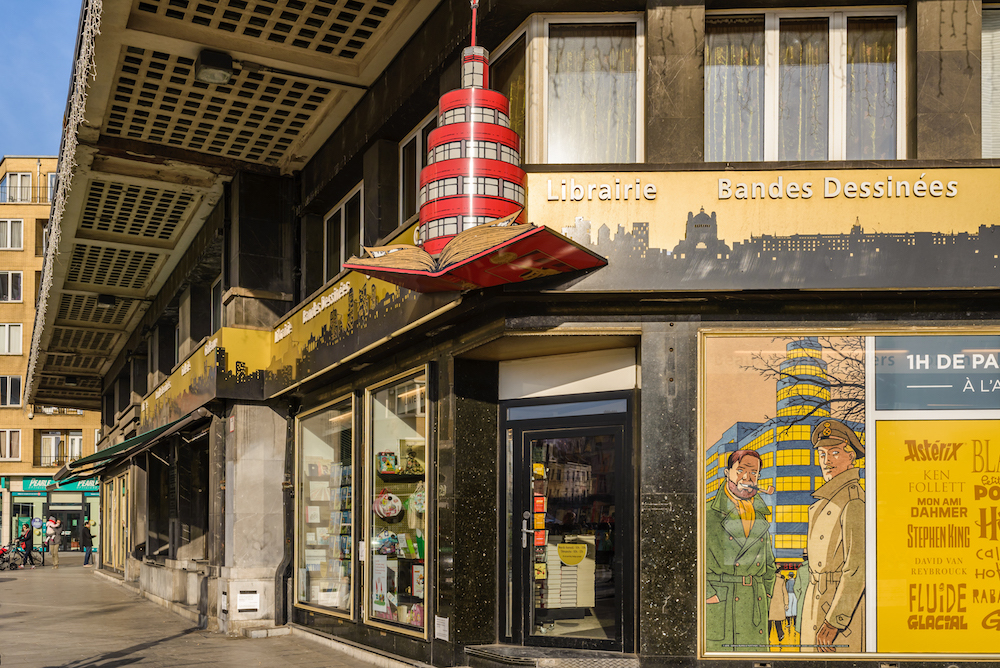 Brussels is the capital of many things: Belgium, political Europe and some say beer. But it is definitely the European capital of comics : in no city the ninth art enjoys equal attention and space.
To find out just take a trip to the Comics Art Museum , the Brussels comic strip museum, housed in a beautiful Art Nouveau building designed by Victor Horta: not a small museum, but the largest in Europe for comics. The only one to be able to afford 7 permanent exhibitions and 2 temporary exhibitions, such as the one that until June 3, 2018 focuses on the new generation of Belgian Flemish language cartoonists or the two beautiful retrospectives, which until a few days ago featured the our Gipi and Asterix.
Because in Brussels, the comic can keep together adults and children, local and global, tied to one, only red thread. This is further proof of the exhibition Art is Comic , at Mima, where until December 2017 seven European artists such as Jean Jullien and Joan Cornellà, tell the "human comedy" through panels, paintings, sculptures between street art and comics.
That the comic in Brussels is not a "minor" genre, then demonstrates the large number of comics in the city: the first very supplied is located right in the Comics Center and has the appearance of an elegant bookshop. Others crowd the center, where starting from those of Boulevard Anspach and Rue du Midi, there are more than 15. An important number.
And from 8 years to September in the Parc du Bruxelles is held the Comic Strip Festival , international market exhibition, which this year for the first time has also extended to Bozar, the palace of fine arts. It is one of the most interesting festivals in Europe, cartoonists participate from all over the world and is a forge of emerging figurative artists, among which there could be – who knows? – the new Andrea Pazienza.
But Brussels deserves the title of capital of the ninth art especially as seen in its streets, where the comics take possession of the facades of entire buildings, drawing an unprecedented artistic journey into the city. They are not random designs: the murals try to capture the soul of the place that hosts them. If the child with wheelbarrow filled with objects by Boule and Bill, on rue du Chevreuil 195, announces the flea market of Jeu de Balle not far away, at Ralf König, the most widely read gay cartoonist in the world, he was asked to paint a corner of Rue de la Chaufferette, a few meters from Rue du Marché au Charbon, the gay street of Brussels.